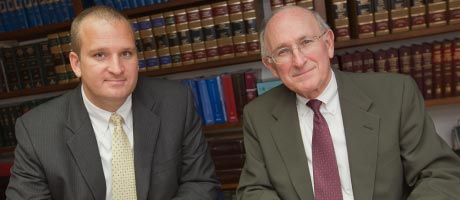 Skilled in many areas of practice
Our general practice attorneys in Fort Wayne offer skilled representation in a broad range of areas. Throughout your life, you may find yourself in various situations where you need legal help. Our Fort Wayne lawyers can guide you through all of these situations, and assist you as your legal needs change.
Because they have knowledge and experience in more than one area of legal practice, our general practice lawyers can advise you on a variety of legal issues areas. We may be of help if you are:
A person or business requiring legal advice in multiple or overlapping areas of the law
Interested in retaining the services of an in-house business lawyer or full-time personal attorney
Unsure as to which area of law your case may apply
A Fort Wayne attorney | Meeting the challenges
Our skilled Fort Wayne lawyers can address the unique challenges each case presents. Using our varied experience, we can explain the many different legal processes and offer advice regarding the legal options available to you.
Some legal issues an attorney in Fort Wayne from our firm may be able to assist you with include the following:
Chapter 7 and Chapter 13 bankruptcy with the help of our bankruptcy attorneys in Fort Wayne
Misdemeanors, traffic violations, and state and federal crimes
Estate planning and wills
Divorce, child custody and support, and adoptions
Real estate transactions, both residential and commercial
Probate and non-probate transfers
Nursing home issues and social security and veterans benefits
Business formation issues
The highly-qualified lawyers in Fort Wayne of Locke & Whitte are well-versed in state and federal laws applicable to a wide variety of cases.  To better serve our clients, we study to keep up with local statutes and regulations. Our attention to detail and dedication to achieving creative solutions allows us to provide an unmatched level of personal service.
The reputation of our law office and the quality of our attorneys including our criminal law attorneys provides the professional clout needed to resolve your issues. And our ever-growing list of satisfied clients speaks to the passion and diligence with which we approach every case.
Contact a Fort Wayne lawyer at Locke & Witte
To discuss your important legal matters with a Fort Wayne attorney at law, contact Locke & Witte today by calling 1-260-424-1333.